With over 207 million content creators worldwide, the competition to always stand out compels them to look for new ways to reach their audience and increase their reach. Compiling videos from TikTok content and uploading them to YouTube has recently become a popular trend. Repurposing video content across platforms gives content makers a new approach to attracting viewers from multiple platforms. Content creators can use the expertise of a video compilation maker and craft videos with greater impact and reach. Quickly learn how to make TikTok compilation videos for YouTube by following the guide below.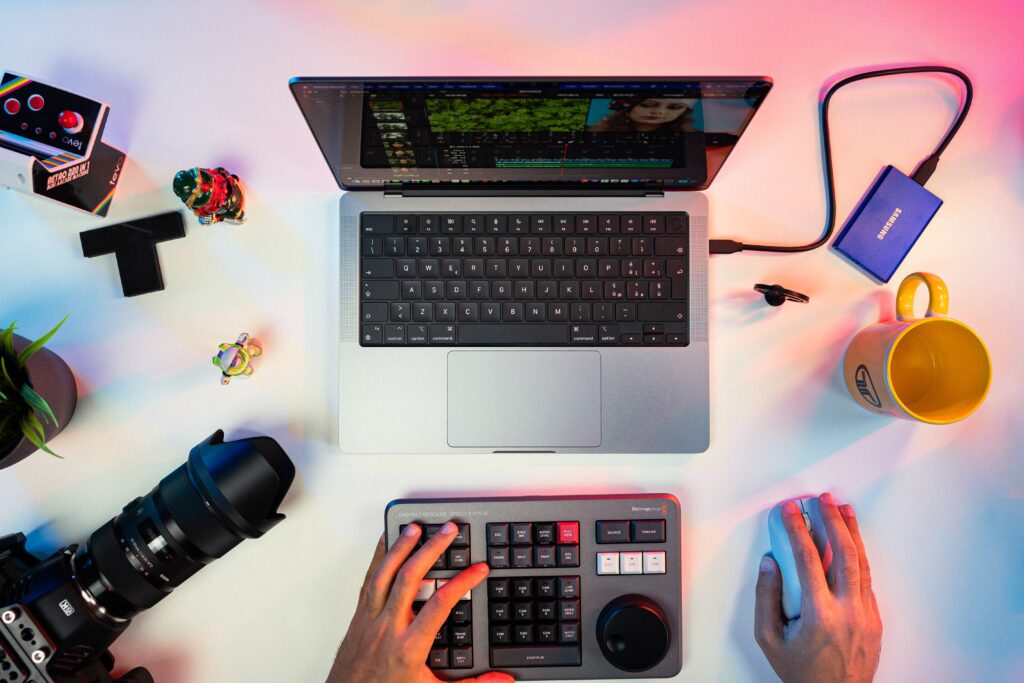 What are Compilation Videos? 
Video compilations are works of content curation made up of several shorter clips or parts that have been artfully edited together. These videos combine a variety of clips into a unified whole, usually revolving around a central topic or storyline. Compilation videos are a powerful tool for social media managers and content creators to engage viewers across channels.
Understanding how to make a video compilation is crucial for social media managers and content producers. With the help of a compilation maker, content providers can skillfully piece together clips that will appeal to their viewers.
Why Should You Put TikTok Videos on YouTube?
There is a wide range of perks available to creators after they convert their TikTok videos to YouTube clips. To begin, knowing how to make a compilation of video clips is a great way to provide a concentrated dose of fun for viewers whose attention spans are getting shorter and shorter. Condensing the core of what makes TikTok trendy, these compilations will keep viewers captivated. 
Additionally, repurposing TikTok videos for YouTube is a tempting answer for creators looking for new methods to increase the reach of their video content without having to double the time and effort into content creation. YouTube's massive audience of over 2.7 billion monthly users  and archive of videos increase content exposure, while TikTok's short, engaging videos have a new, engaging dynamic. Read on to find more about how to use video editors to make video compilations for YouTube. 
How to Make TikTok Compilation Videos for YouTube
You may improve the overall quality and appeal of your TikTok compilation videos for YouTube by following these steps. As you learn about how to make compilation videos for YouTube, Vizard, an AI-powered video editor, can accelerate your video clip creation process. While Vizard does not yet allow for the combining of several clips, it performs a fantastic job of helping you to generate clips automatically. 
Content Selection and Clipping
To start, find several videos on TikTok that might appeal to your intended viewers. To find the best parts of lengthy videos, use Vizard's AI Auto-clipping tool. Saving time and ensuring your YouTube collection is full of exciting moments is easier than ever with this automated technique.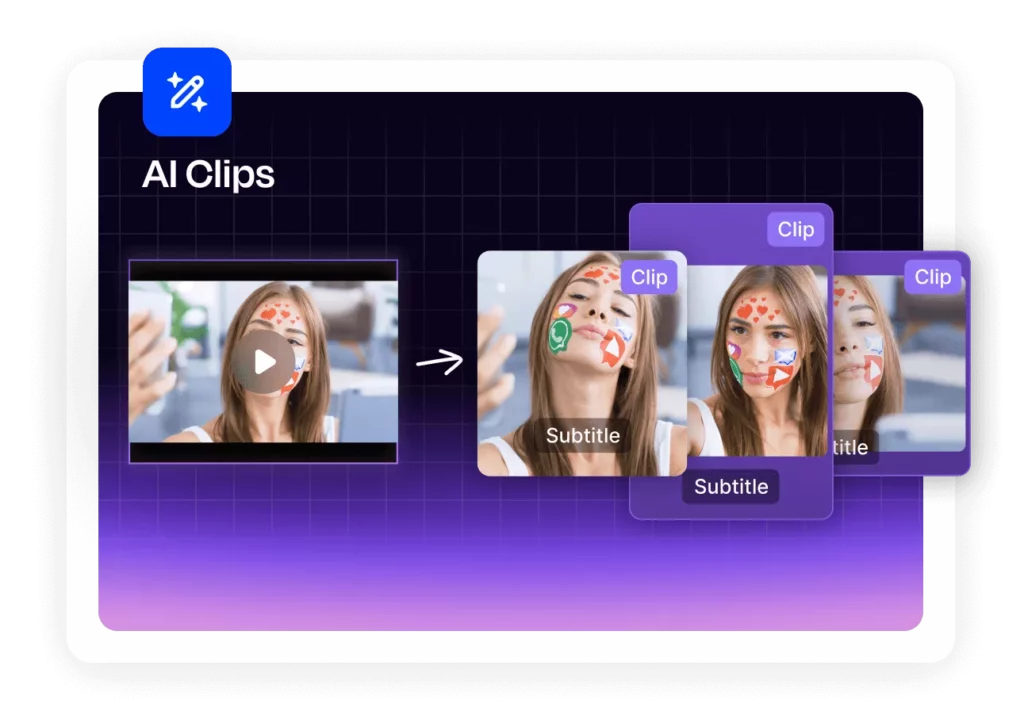 Adjust Video Aspect Ratio
Depending on whether you are creating content for YouTube or YouTube shorts, you'll need to adjust the TikTok videos' aspect ratio. You can quickly transform 9:16 vertical TikTok videos into horizontal ones for YouTube with Vizard's video resizer. By doing so,, you can rest assured that your compilation videos will always have the ideal dimensions for playback on YouTube.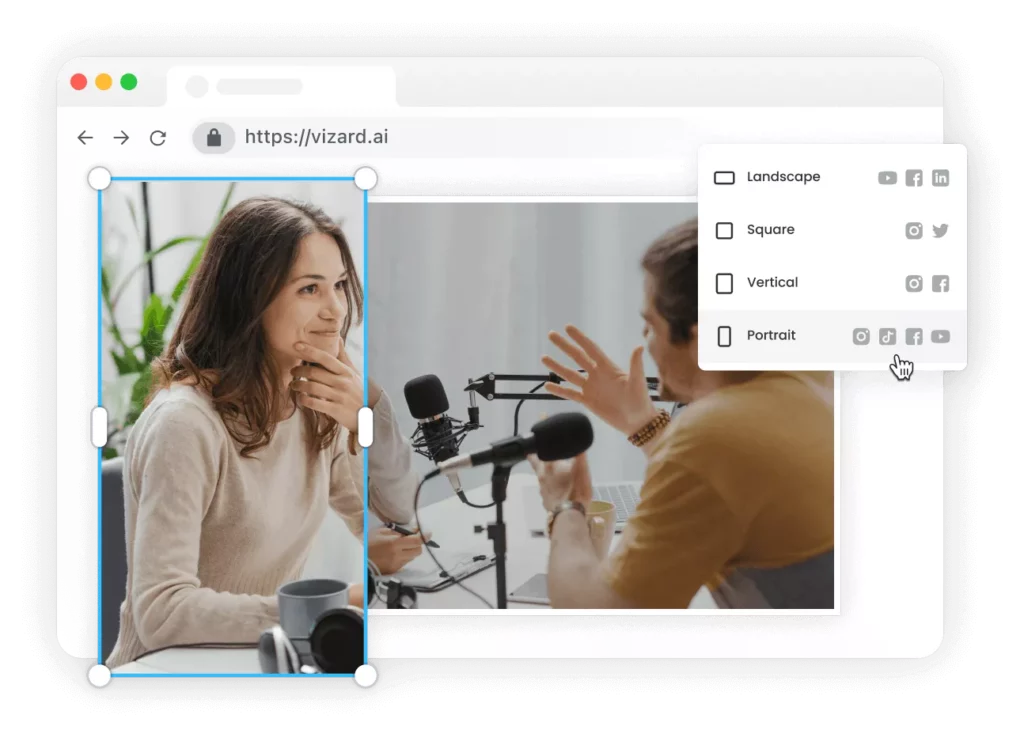 Subtitle Enhancement
Add subtitles to increase interest in your compilation. Add automatic subtitles in various languages at the click of a button with Vizard's built-in AI Captioning and Translation tool. Your content will be more approachable and relevant to a broader range of readers that way. Including subtitles in your YouTube collection videos is necessary to reach the widest possible audience.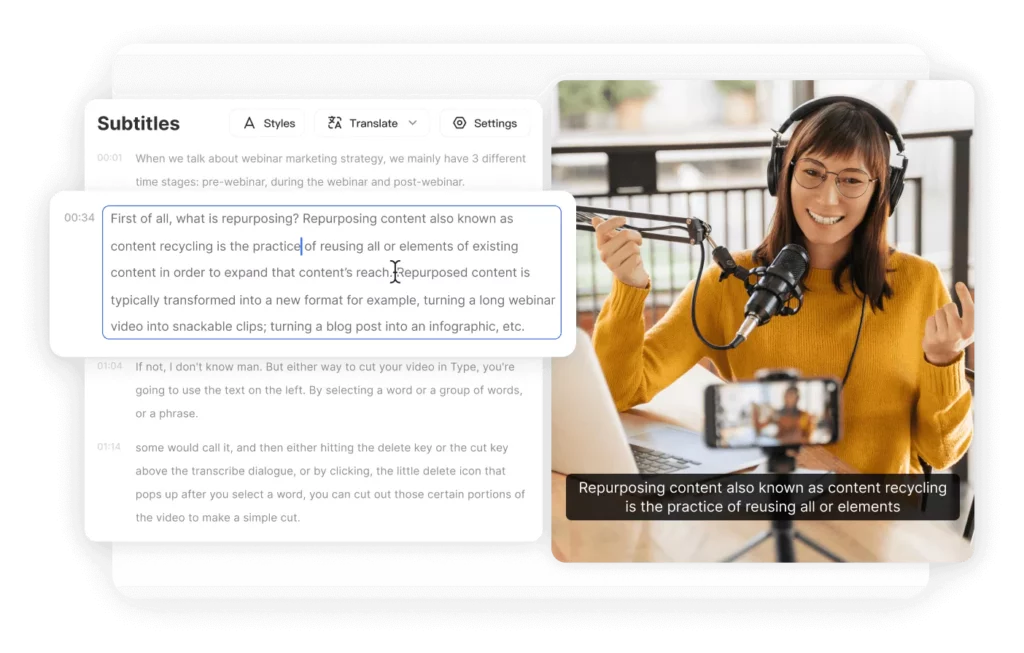 Customization and Branding
You can put your spin on the compilation by customizing it with text, logos, and video backdrops. With Vizard, you can easily incorporate your brand's identity, which boosts recall and emotional investment on the part of your audience. Including these details gives your YouTube collection films a more polished look and assures viewers that they all look the same.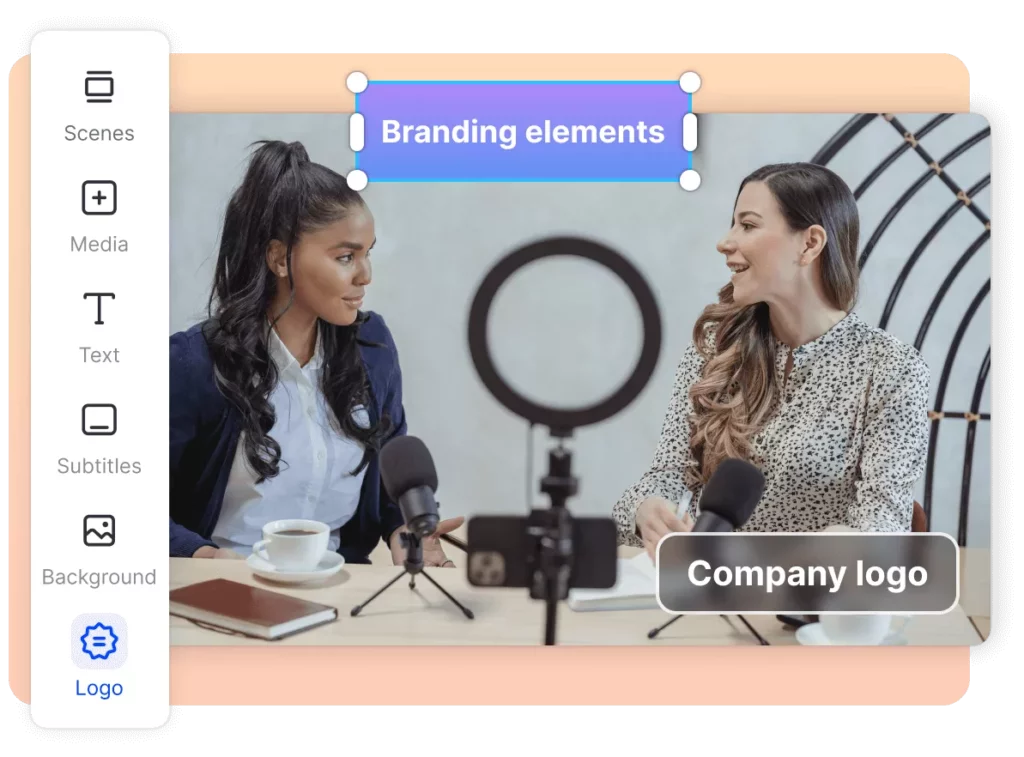 Exporting and Sharing
Export your finished composition in a format optimized for short videos on YouTube. With Vizard, exporting is a breeze, and your material will be ready to wow viewers on any device. This final stage gives form to your ideas and makes your YouTube compilation videos more widely available. Read on to learn how to manually make TikTok compilation videos for YouTube so that you can impress viewers everywhere.
Manually Combining Clips
There may be times when a more hands-on approach is required, even though Vizard dramatically simplifies the creation of individual clips, providing an efficient and user-friendly option for producing TikTok compilation videos for YouTube. Video editing programs like Adobe Premiere Pro and Apple's iMovie make it possible to merge segments manually. This alternative approach provides a finer degree of personalization, letting you adjust transitions, effects, and visual aesthetics as you see fit.
You can import your edited clips into the program and rearrange them to your liking. This will allow for a natural transition between scenes. Though time-consuming, this method is ideal for showcasing your inventiveness. It's a straightforward method for making YouTube compilation videos that perfectly reflect your style and way of delivering stories. You may easily edit the clips so that they flow into one another and complement the transitions and effects you've chosen.
Conclusion
Marketers and content creators would do well to upload TikTok compilation videos to YouTube to capitalize on the multi-platform reach. To learn how to make TikTok compilation videos for YouTube, check out the guide above. With Vizard's TikTok Video Editor, you can quickly and easily edit your videos with the help of artificial intelligence. Start by uploading your videos to Vizard and see its editing magic in action.