If you've been following YouTube content trends, you've probably heard about YouTube automation and success stories from creators generating thousands of dollars monthly from automated YouTube channels. In this guide, we will explain everything about how YouTube automation works so you can have an automated YouTube channel. Automation, combined with AI video generator tools like Vizard, will help you take your content creation to a new level with minimal manual work involved. Let's dive right in!
What Is YouTube Automation?
YouTube automation refers to the processes that allow you to streamline the operation of your channel without as much direct involvement from you. The goal of automation options is to facilitate not just content creation, but also revenue generation. YouTube automation today can be divided into two buckets: leveraging AI tools and other technology or doing it the old way of outsourcing aspects of your content creation process by hiring freelancers.
As you can imagine, the YouTube automation business is rising because it offers huge income potential. By automating content creation, there's virtually no limit to how much money your YouTube channel can generate.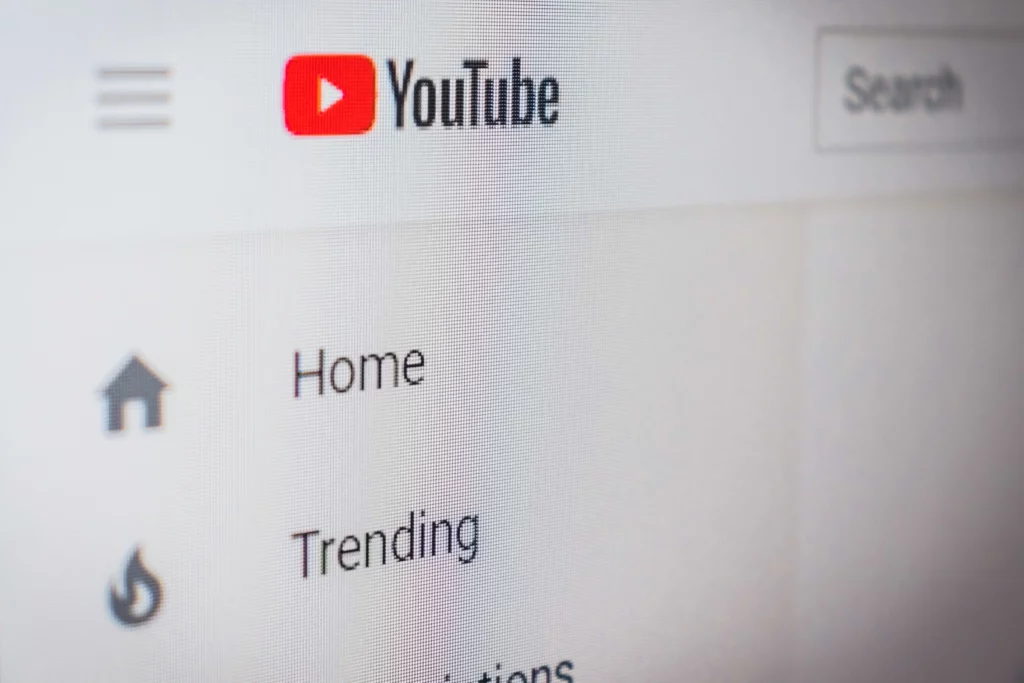 YouTube Automation Examples:
If you want to understand what automation for YouTube looks like in practice, we've chosen three YouTube automation examples as inspirations for you:
Improvement Pill
Improvement Pill is a big channel with over 3 million subscribers. It's dedicated to sharing important ideas and it offers inspirational, motivational, and educational content. This channel has been active since 2015 and taking a glance at the content they put out can give you many different ideas of automation.
MrLuxury
MrLuxury is another great example. This channel has over 600k subscribers and it's been active since 2018. They focus on content about expensive homes, how to make money, the 1%, and more. Most of the videos they create are listicles and they're quite entertaining while also providing valuable information.
Brett in Tech
Brett in Tech is also a solid example of what it looks like to automate a YouTube channel. This one has over 1 million subscribers and their content is focused on technology. They share reviews, tech tips, and tutorials. Their content is educational, but also entertaining. They provide much insight into the latest technology, software, gadgets, and more.
These are only a few examples of how automation can be leveraged and how it benefits YouTube channels in any niche.
Is YouTube Automation Legal?
Yes, YouTube automation is perfectly legal. However, it's very important to understand that the way you approach it matters. For instance, YouTube strictly prohibits the use of artificial methods, such as bots, to artificially inflate metrics like views, comments, or likes. Offering incentives to your audience in exchange for engagement is also off-limits. Moreover, plagiarism is strictly forbidden and your content must be either original or fall within the boundaries of fair use. As a content creator, becoming well-acquainted with YouTube's community guidelines and copyright regulations is essential. YouTube automation serves as a tool to set up your channel for success. However, approaching it correctly, without cutting corners or violating the platform's rules, not only keeps your channel running smoothly but also helps you build a positive reputation around your brand.
Can You Make Money with YouTube Automation
Contrary to what many people may think, YouTube automation is not a way to make fast money with your channel. Automation is simply a way to produce more high-quality content faster. You still need to find ideas for your content, have a content marketing strategy, find ways to rise above the competition in your niche, and captivate your audience, among other things. In other words, you still need to put in the work. Automation is a tool to help you streamline your workflow and be more productive, it's not a formula for instant success.
How to Start YouTube Automation: A Complete Guide
Now that you understand what YouTube automation is, it's time to learn how you can adopt it. Here's a complete guide on how to start YouTube automation. Spoiler alert: is easier than it seems!
Choose the right niche
The first step in the process of automating your YouTube channel is choosing the right niche. To do that, focus on high CPM to make sure your channel has good potential for monetization. Also, make sure your niche is easy to research and doesn't require expertise. If you do have expertise, you can focus on that and narrow it down to a niche that works for you. That knowledge can give you a great edge.
Set up your YouTube channel
When you've found a niche that works for you and has potential, you need to set up a YouTube account if you haven't already. Here's a step-by-step guide:
Step 1: Sign up to YouTube
To create a YouTube account, you just need a Google account. We recommend creating a dedicated Google account for your channel. Once you do that, you can just use Google to create your YouTube account.
Step 2: Create a YouTube channel
Once you're in your YouTube account, click on your profile picture and go to "Settings". Then, click on "Create a channel". You have to provide a name for your channel and pick a handle. We recommend choosing a name for your channel beforehand. If you need help, there are many YouTube name generators out there. After you provide the information, click on "Create channel" to complete the process.
Step 3: Start uploading videos
When you're ready to upload content to your channel, you just have to go to your YouTube homepage and click the "Create" button to upload your video. Just follow the prompts and make sure you have a stable internet connection.
Leverage freelancers or AI tools in your workflow
When it comes to automating your YouTube channel, there are many routes you can take. We recommend AI tools and freelancers, which are available in a wide variety of content creation areas. Freelancers can even leverage AI tools, so you can enjoy their combined power. Here are a few ways you can start automating:
Script Writing
Scriptwriting can be very time-consuming, but you can automate it by hiring a skilled script writer or using AI tools. If you decide to work with a freelancer, make sure they have experience with scripts for YouTube. They should also feel passionate about your topic or at least be able to understand it. If you go with AI tools like ChatGPT or Jasper.ai, learn how to use appropriate prompts to get the results you want. Also, always take the extra step of reviewing the script and fact-checking when necessary.
Voice Overs
An easy way to automate voiceovers for your videos is to hire a voice actor for the job. You can easily find freelancers for this on platforms like Fiverr and Upwork. Just make sure you choose a talented voice actor who can sell authenticity and provide high-quality and clear audio recordings. Alternatively, you can use AI text-to-speech tools like Elevenlabs to clone your own voice and turn your scripts into voice overs. Do your research to make sure the AI text-to-voice offers customization options, as well as a variety of voices, accents, tones, and emotions.
Video Editing
When it comes to video editing, you can hire a skilled video editor who can take your raw footage and turn it into an engaging video. Make sure they have an editing style that suits your channel and can use whatever elements you need. Such as sound effects, transitions, and more.
If you want to have control of the video creation and editing process, you can leverage AI tools like Synthesia.
Thumbnail Design
The thumbnail is a very important element because it helps people decide, at a glance, whether they want to watch your video or not. As such, the design has to be attractive and grab people's attention. If you want to work with a designer, make sure they have experience with thumbnails. They should know what works and what doesn't. If you're doing it yourself, using tools like Canva and their pre-designed templates will make the process a lot easier.
What Are the Most Profitable YouTube Niches?
Finding a niche sets the most crucial foundation for your YouTube channel. A niche that is too broad, or too narrow can be detrimental to your long-term content planning. If you choose a niche that is hard to monetize can mean that even if you achieve content success, this won't translate into revenue impact and thus defeating the purpose of YouTube automation. To avoid that, here are some of the most profitable niches to consider:
Self-Improvement
Self-improvement is all about personal development and growth, and it caters to a widespread audience.
Mental Health
This niche focuses on providing support to facilitate mental well-being and caters to the need for mental health resources.
Investing or Personal Finance
This niche focuses on investment strategy and financial advice, meeting the need for effective money management and financial decisions.
Making Money Online
This niche focuses on income opportunities online and appeals to audiences seeking financial independence or additional income streams.
Business Stories
This niche focuses on sharing business and entrepreneurial stories of success to satisfy people's curiosity and offer valuable insight.
Luxury
Luxury content is focused on showing the fine things in life and the lifestyle of the 1% to appeal to people's fascination and aspirations.
Sports
Sports is all about sports content, such as highlights, analysis, and tips, catering to enthusiasts, and providing entertainment.
Technology
It focuses on technology-related topics, products, and trends to keep people in the loop.
Mobile Technology
It consists of content about mobile devices, gadgets, and smartphones to help people stay in the loop and make informed decisions.
Virtual Reality
This niche is all about virtual reality and related technologies, catering to the growing interest in this kind of experience.
Travel Guides
This kind of content offers comprehensive travel guides and recommendations for various destinations.
Dating
The dating niche provides advice and insights into dating, relationships, and romantic pursuits, attracting millions of people.
Friendships
It explores the dynamics of friendships and provides insights into building meaningful connections.
Future Technology
This niche focuses on futuristic technology concepts and innovations, catering to people's curiosity and interest.
History
It explores historical events, figures, and stories to educate and provide context.
Geography
It focuses on geographical facts, countries, and interesting locations for people who want to learn or travel.
As you can see, YouTube automation can make your life as a content creator a lot easier. Not to mention it can help you generate more income. If you're ready to adopt automation, consider the tips we provided here today and get started on the right foot. If you need some tool recommendations, Vizard.ai is at the top of the list as a powerful AI YouTube video editor. It can help you turn full-form videos into viral clips on platforms like TikTok, YouTube Shorts and more. Sign up for free!