In the digital age, video is key to engagement. 
Brands and content creators who want to outperform competitors have to follow the wave of consumer interest and create video content that's genuinely eye-catching and engaging to stand out from the crowd. 
In fact, a whopping 91% of consumers want to see more online video content from brands, while 92% of video marketers have enjoyed an excellent ROI from video marketing efforts. 
But while TikTok and YouTube Shorts are stealing the limelight, marketers and content creators shouldn't overlook the power of video on Facebook, with its 2.95+ billion users.
If you're wondering how to post a video on Facebook (and whether it's even worthwhile), our handy guide is here to help. Let's dive into how to upload video on Facebook and other Facebook post video FAQs.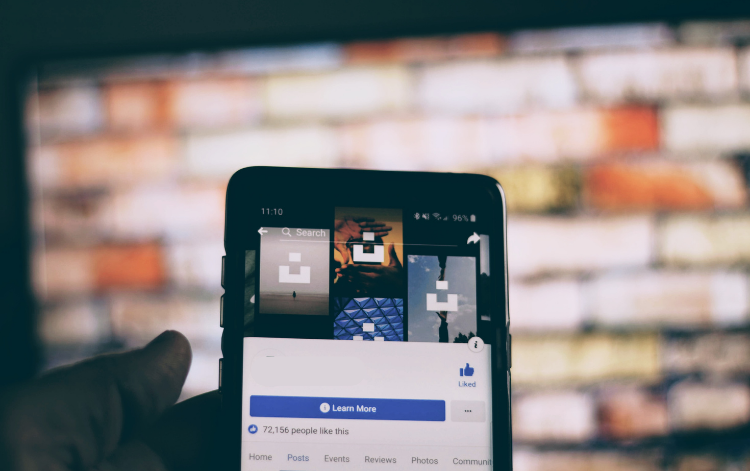 Why Post a Video to Facebook?
Posting videos on Facebook is an excellent way to keep your audience engaged, whether you're a content creator or a brand. Here are some reasons why Facebook should be the destination for your next eye-catching video. 
Video content gets more exposure
If you've visited any social media site recently, you'll notice one key commonality – video content is everywhere. Just look at Instagram Reels – a platform originally built for photos that are now full of video content. 
Video has proven itself to generate more clicks, so social media companies are pushing this form of content right now. By uploading video to Facebook instead of a traditional post, you're much more likely to get noticed by your target audience thanks to the video-biased algorithm. 
You can get your point across faster
If you want to show off all the cool new features of the product you're promoting, which is more engaging – a wall of text or a 30-second video?
With video content, you can speak to your audience in just a few seconds without requiring them to read an entire post or scroll through a carousel of photos. 
Video is an effective sales tool
More than ever before, consumers want to see the face behind the brand. Video allows you to connect with your audience on a personal level. Whether it's seeing how a product works in real life or having a human face to connect with, video seems to do a better job of selling than other types of content. 
After all, 88% of people claim to have been convinced to buy a product or service by watching a brand's video.
Worried about not being enough of a technical whizz to create a video for Facebook? Our handy guide makes it easier than ever. 
How to Post a Video on Facebook
Once you've created your killer video content, the good news is it's relatively simple to upload video to Facebook. Follow our guides to upload from a mobile device or a desktop. 
How to Post a Video on Facebook From a Mobile Device
There's no real reason to choose a mobile device or desktop computer for your upload – both work well. Here's how to post video to Facebook from your phone. 
Click 'What's on your mind.' Open your Facebook app on the Homepage and tap the 'What's on your mind' button to start a new post. 
Set your audience. You can use the 'Audience' menu at the top to select who sees your post. Naturally, for promotional and marketing videos, you'll probably want your entire audience to see the post or even people who aren't directly connected with you. You only need to do this once, or you can change the settings manually in the next steps.t
Tap Photo/Video.  Tap the photo/video button, which will then open your phone's camera roll. If this is your first time uploading video, the app might ask for permission to access your camera/camera roll.* 
Select your video of choice. Tap the video you want to share. You can also select multiple videos at once. Then click 'Done' in the top right corner. 
Write a description. Remember, you'll need to craft engaging copy to ensure users are sufficiently intrigued to watch the video. You can also add information such as location and metadata. This is all found in the edit menu.
Post your video. Once you're finished, click 'Post' to upload the video.  
*If you haven't created the video yet, you can use your camera to film and upload a video there and then. The process for doing so is as below. While filming off-the-cuff videos can be useful in some contexts, filming in advance can allow you to take advantage of the features offered by innovative video editing software. 
Android 
Click the 'Camera' button, then select the 'Video Camera' button with a + symbol at the top. From there, your camera will open, ready for you to record a new video. When you've finished, you'll see the new video in the list of videos to choose from. 
iOS 
Click the 'Camera' button, then tap 'Camera' again in the top corner of the Camera Roll. Click 'Video Camera' at the bottom of the page, then use the 'Shutter' button to record. When you've finished recording, tap 'Use' to add the video to your post. 
How to Post a Video on Facebook From Your Desktop Browser
Here's how to post videos to Facebook from your computer. 
Click 'What's on your mind.' Navigate to the Facebook website Homepage and tap the 'What's on your mind' button to start a new post, just like with the mobile app. Alternatively, you'll see the Photo/Video button just underneath 'What's on your mind,' and you can click this directly. 
Tap Add Photos/Videos. Your computer's files will open, and you can click the video(s) you wish to upload. Alternatively, drag and drop them from your desktop.
Select your video of choice. Double the video you want to share. You can also select multiple videos at once with the Ctrl or Command keys on your keyboard.
 Add information. Give the video an engaging description that makes your audience want to watch. If relevant, add your location and tags. 
Select the audience. Under your name, you'll see your current audience, such as 'Everyone' or 'Only Me.' Click to choose your preferred audience for the post. 
Post the video. The final step to post a video to Facebook couldn't be easier – just click 'Post' on the bottom of the 'What's on your mind' pop-up. 
How to Post a Video on Facebook From YouTube 
Posting videos on Facebook doesn't have to be done in the app itself. If you've already uploaded a video to YouTube and you want to share it to your Facebook profile, there's an easy process for doing so.
Simply find the YouTube clip you want to turn into a video post on Facebook, then click 'Share.' Select 'Facebook' from the pop-up and then choose between sharing the video to your News Feed or Story. Once you've established where the video could go, click 'Post to Facebook.' 
Facebook Post Video Considerations
There are a few requirements your video will have to meet in order to be successfully uploaded to Facebook. Here are the technical specs. 
Recommended video dimensions: 1280×720
Minimum width: 1200 pixels
Aspect ratio: 16:9 (Landscape) to 9:16 (Portrait)
Maximum file size: Up to 10 GB recommended. 
Recommended video format: MP4 or MOV.
Audio codec: Stereo AAC with 128 Kbps or more is recommended.
If you plan on exporting your video from editing software to Facebook, use these custom settings. 
Recommended video format: H.264 video with AAC audio in MOV or MP4 format.
Aspect ratio: No larger than 4000px wide and divisible by 16px.
Frame rate: At or below 30 fps.
Audio: Stereo audio with a sample rate of 44.1 kHz.
Videos should not contain edit lists or special boxes in file containers.
How long can a Facebook video be?
A Facebook video post can be 240 minutes long or less. The larger the file size, the longer the upload will take, and the quality of the upload might be impacted. 
Top Tips for Uploading Video to Facebook
Check your connection. Poor or inconsistent Wi-Fi can ruin the upload quality or stop it from uploading at all. 
Don't forget about the caption. While the video does the majority of the legwork, crafting an engaging caption will encourage your audience to watch it in the first place. 
Keep it short-form. Attention spans are shrinking, and you're battling more tabs than ever for your audience's attention. By making videos shorter, you tap into the desire for information to be given at lightning speeds and better compete with short-form video platforms. 
Get familiar with the guidelines. The last thing you need is for a video to be taken down for not following Facebook's guidelines. Facebook, for example, doesn't allow sexually suggestive content, nudity, hate speech, violence, self-harm, or verbal attacks. Review the community standards here and ensure that your video content follows them.
Engage Your Audience With AI-Powered Videos
Don't be put off including video as part of your overall content strategy by lack of experience. With a return on investment as significant as the one video boasts, you won't want to miss out on this unrivaled content format. The good news? With Vizard, you won't have to, thanks to its video editing features made easy. Ride the short-form video wave with Vizard, which allows you to create easy-to-share short-form video content that's guaranteed to pull in clicks. Zero experience required – impressive results promised. To find out more about the world of video content that awaits with a helping hand from Vizard, simply upload your video to Vizard and start your creative journey today.