As of 2023, over 150 million Americans use TikTok to upload and watch videos. With so many users active on TikTok, it's the ideal platform to boost brand awareness and connect with your target audience.
However, if your company wants to incorporate this popular platform into its marketing mix, you must know how to edit TikTok posts.
Don't worry — you won't have to scour the internet or conduct countless nitty-gritty queries like "how to edit a post on TikTok" or "how to edit TikTok video after posting." Everything you need to know about how to edit TikTok posts can be found right here in our helpful guide.
How to Edit a TikTok Post
Let's first go over some TikTok tips on how to film and edit new TikTok posts. From there, we'll reveal how to edit videos on TikTok after posting.
Set a Timer
Before learning how to edit TikTok videos already posted, you must familiarize yourself with the TikTok app. Launch the app, browse its tools, and set your timer so you can record hands-free. You can select a three-second or 10-second timer.
Record your Clips
Next, record your clips and begin making your edits. You can adjust the order of clips and create a custom 60-second video.
Alter Your Recording Speed
Want to pack more content in the 60-second time limit? Try doubling or tripling your recording speed. You can also reduce your rate to 0.3 or 0.5 to capture slow-motion content.
Use Filters
TikTok is famous for its vast library of filters. You can add color filters, enhancements, and beautification tools to alter the facial features of people shown in the video. Put these filters to use to maximize the aesthetic appeal of your content.
Add Effects
You can add effects during recording or editing. Different sets of results are available in each category, so browse both sections before filming your clips to find the right one for your content.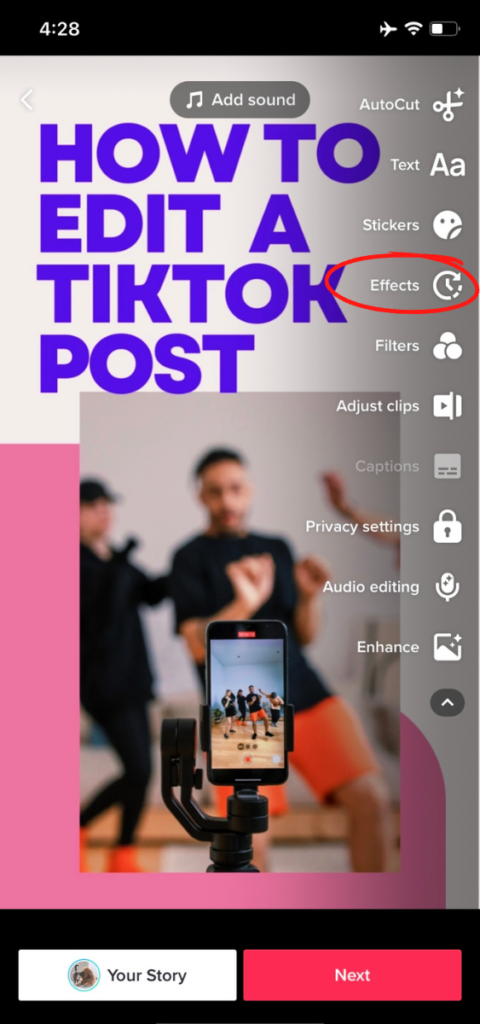 Create Transitions
You can add transitions to uploaded or pre-recorded clips. Adding transitions can give your videos a captivating cinematic vibe and engage users between clips.
Upload Clips
Now that you've edited your video and added the desired effects, you just need to upload it from your phone's camera roll. You can upload it directly to TikTok or transfer the clip to your computer and use Vizard's professional-quality editing platform to further refine your content.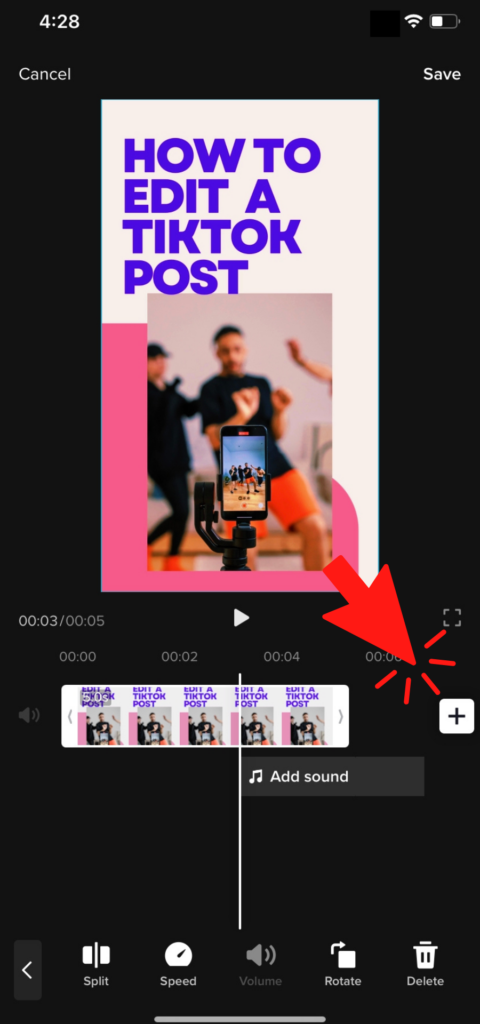 Can You Edit TikTok Videos After Posting?
Yes, you can. Learning how to edit a TikTok video after you post it is simple. All you need to do is:
Download Your Video
Choosing the right editing software is the secret to learning how to edit posted TikTok videos. While there are many options, Vizard is one of the best platforms for downloading and editing TikTok videos that have already been posted.
Our AI-powered platform allows you to optimize content, make new cuts, and reconnect with your target audience.
Make Edits
After downloading your video, it's time to start making edits. With the Vizard, a browser-based TikTok editor, you can splice in new segments, remove frames, add or delete effects, and more. We give you all the tools to make unique, impactful TikTok clips.
Vizard's AI speech recognition platform can automatically convert your audio to text. You can use these text files to add subtitles and make your video accessible to hard-of-hearing viewers. Vizard also includes translation capabilities and can support your choice of 14 languages.
Export and Upload
Once you're done polishing your video, upload it back to TikTok. You now have optimized content that aligns with your marketing and brand-building goals.
How to Edit Uploaded Videos on TikTok with Vizard
Now that you know how to edit a video on TikTok after posting it, you need to get your hands on some user-friendly TikTok editing tools. That's where Vizard saves the day. Our AI-powered editing, video-to-text conversion and auto subtitle generator software make video editing a breeze.
With Vizard, you can download your videos, make edits, and export them back to TikTok. You can even add subtitles or translate your content into more than a dozen languages.
Want to learn more about how to edit a private TikTok with Vizard? Connect with our team, or sign up for free to get started.