As a content creator or marketer on social media, engaging with other people's content is a big part of growing a presence. Learning how to repost on TikTok will help you connect with other creators while also reaching a wider audience through their content. Using it often will help you have more success in the algorithm and increase your chances of going viral. Today, Vizard brings you a complete guide to reposting videos on TikTok. Let's dive in!
What Is the TikTok Repost Feature?
Reposting is a popular TikTok feature that allows you to share videos from other content creators in your profile. Once you learn how to repost on TikTok and get strategic with it, you will be able to boost your own visibility and engagement as well by leveraging other creators' audiences.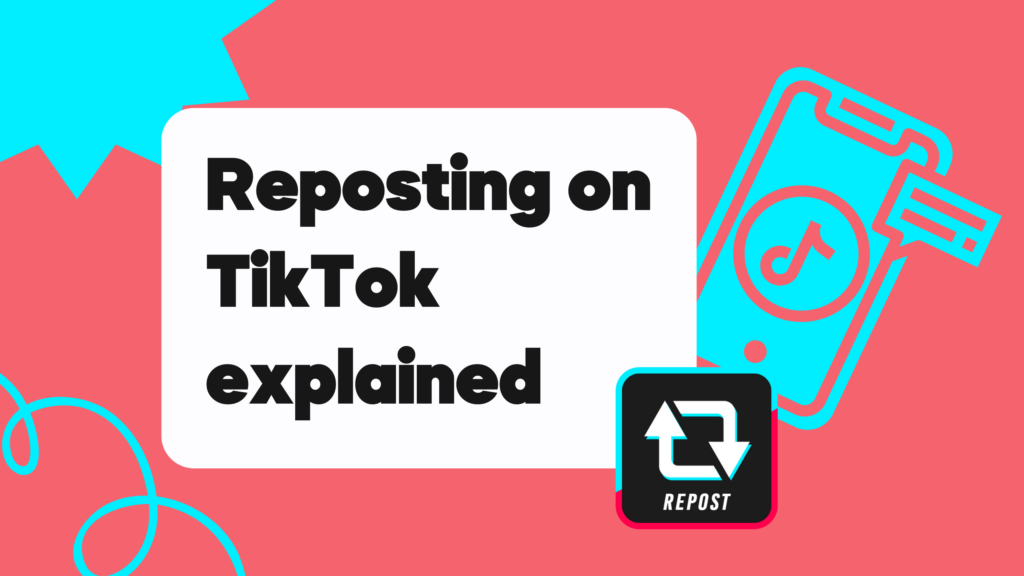 How to Repost a Video on TikTok?
You'll be happy to know that the process of how to repost a video on TikTok is very simple and it will only take you a few seconds. Here's the step-by-step guide:
Open the app
The first thing you need to do is open the TikTok app and log into your account if you're not already. Don't start scrolling or you'll fall down the rabbit hole!
Find the TikTok video
The next thing you need to do is find the video you want to repost on TikTok. Now, you can either scroll your FYP to randomly find something you like or you can conduct more serious research.
We recommend creating a collection for the videos you'd like to repost. This way, when you're scrolling, you can easily save whatever videos you'd like. Creating a collection is easy, simply find a video you want to save and tap the bookmark icon.
Then, tap "Manage" and "Create new collection". Name the collection and save it. Now, every time you want to save a video to repost later, you can just tap the bookmark icon, then "manage" and save the video in the dedicated collection.
Make sure that the videos you choose to repost align with the values that you want your brand to convey or are inspiring in some way. Once you find the video you want to repost, move on to step 3.
Tap the share icon
Now that you have a video you want to repost, you just have to tap the share icon. The button is located at the bottom right-hand corner of the screen.
Use the repost button
When you tap the "share" icon, it will open a menu. There, you'll need to find the repost button, which is in the top left corner of the panel. It will be right in front of a list of people you can send the video to.
Tap and repost
Tap the repost button and that's it! Your video will be reposted on your TikTok profile in a separate feed, which is dedicated to reposted content. In other words, the reposts will have their own section, so they won't show up as a part of your feed. This will allow you to keep things separate.
How to See Your Reposts on TikTok?
Now that you've learned how to repost on TikTok, you might be wondering how to see what you repost on TikTok. Well, the process is very easy. All you have to do is go to your profile and tap the repost icon to go to the section where all the TikTok videos you've reposted are shown.
How to Undo a Repost on TikTok?
Now, let's say that you reposted the wrong video or you don't want a specific video to show up on your reposted section anymore. In that case, you need to learn how to undo a repost on TikTok.
The process of how to undo repost on TikTok is very simple, you just have to find the video you reposted on your profile. Then, you have to tap the "share" icon and then tap "remove repost". Once you do that, the video will be deleted from the repost section on your profile.
And if you're curious about how to delete a repost on TikTok, the process is exactly the same.
The Benefits of Reposting Videos on TikTok
There are many ways reposting videos on TikTok can help your brand. For one, it helps you stay visible on the platform without having to constantly create new content. While creating bulk content is not an issue when you have tools like Vizard.ai, you still need a break from time to time. However, you need to stay active on TikTok. Reposting other people's content is a very easy way to do that.
The content you repost can also help you say a lot about your brand and show many different aspects of it. For example, you can repost videos of real people using your products or services. This will show your audience a different perspective while boosting visibility and brand awareness.
Another great thing about reposting content on TikTok is that it will help you establish trust. The key is reposting content from established creators with a good reputation. They already have the loyalty and trust of their audience, so people will transfer some of that trust to your brand. Especially if they notice that you have core values in common. That's why it's so important to repost content that aligns with your brand.
Conclusion
Perhaps the biggest benefit of learning how to repost on TikTok is that the creators you repost will most likely return the favor. That's why you need to use Vizard.ai's amazing video editing features to create high-quality short-form content. The better your content is, the more it will get reposted. Not just by other creators, but also by regular users who love your content.
Try Vizard today to start creating social-ready clips with the help of AI and unlock a new level of productivity!